Gabriela von Chalk & Notch hat wieder ein geniales Schnittmuster hervorgebracht: Farrah. Farrah lässt sich sowohl als Top als auch als Kleid nähen.bMit Gabriela zusammen zu arbeiten ist großartig, sie bringt mich dazu feminine Schnitte zu nähen, die ich sonst wohl nicht genäht hätte, geschweige denn angeguckt hätte. Rüschen sind ja dieses Jahr total in und ich muss sagen – zurecht, wenn es nicht zu viel wird.
Working with Gabriela is excellent – she has great ideas and is pushing me into more female patterns, which I didn't look at before. Her newest pattern is the Women's Farrah which comes as a top or a  dress and two different ruffles. Ruffles are everywhere this year and I need to say – I really like them (as long as there aren't to much 😉 )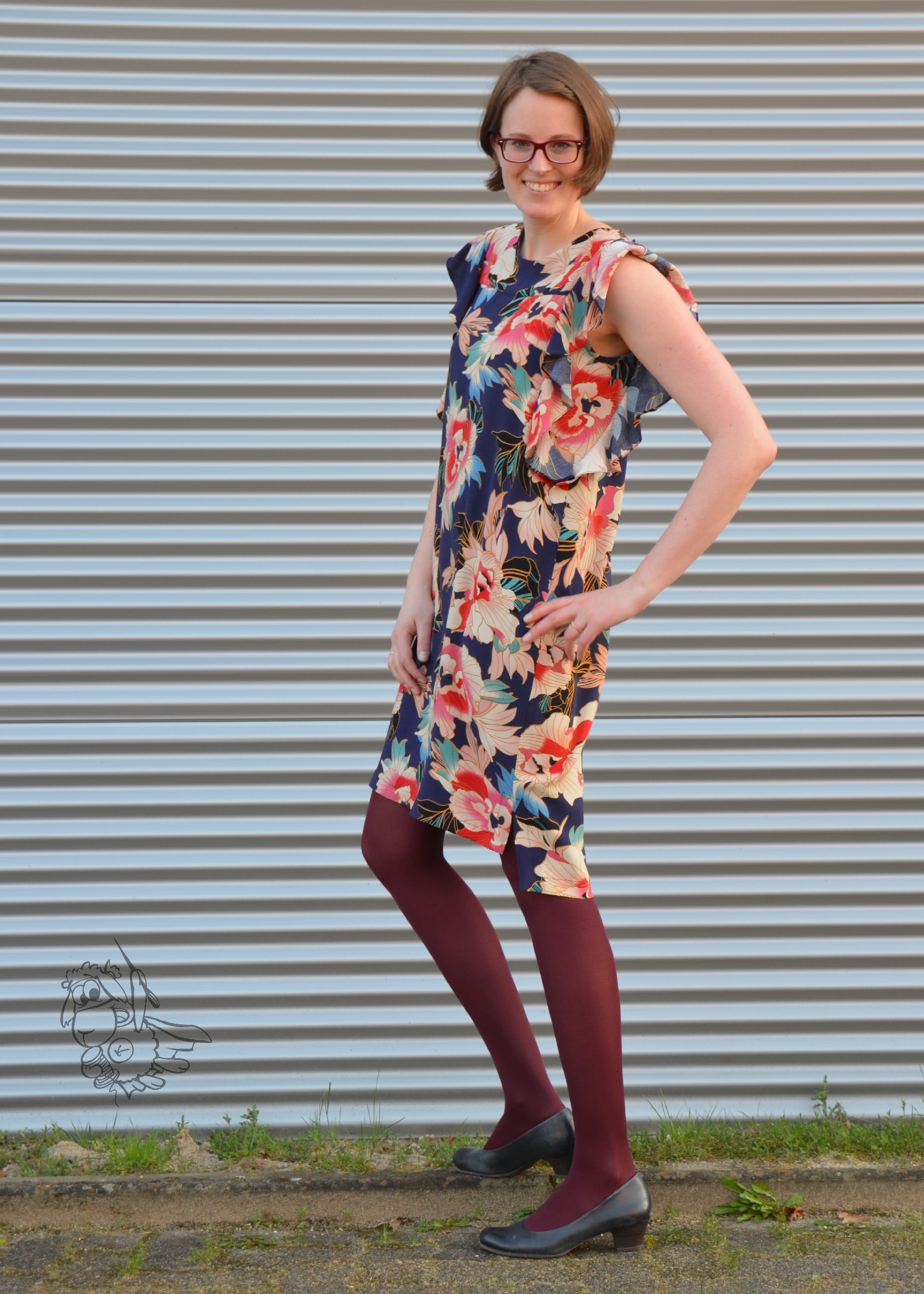 Bei Farrah ist nicht nur der Brustumfang ausschlaggebend, sondern gleichzeitig auch der Oberbrustumfang, damit Farrah auch vernünftig sitzt und keine Falten zieht (deswegen hab ich auch Größe 8 genäht). Die Konstruktion und das Einnähen der Rüsche ist genial und macht echt was her.
Important for choosing the size is not just the bust measurement, the high bust measurement needs to be considered as well for the right fit (that's why I have Chosen size 8). The design and the sewing technique for the ruffle is Genius and makes the sleeve ruffles flattering.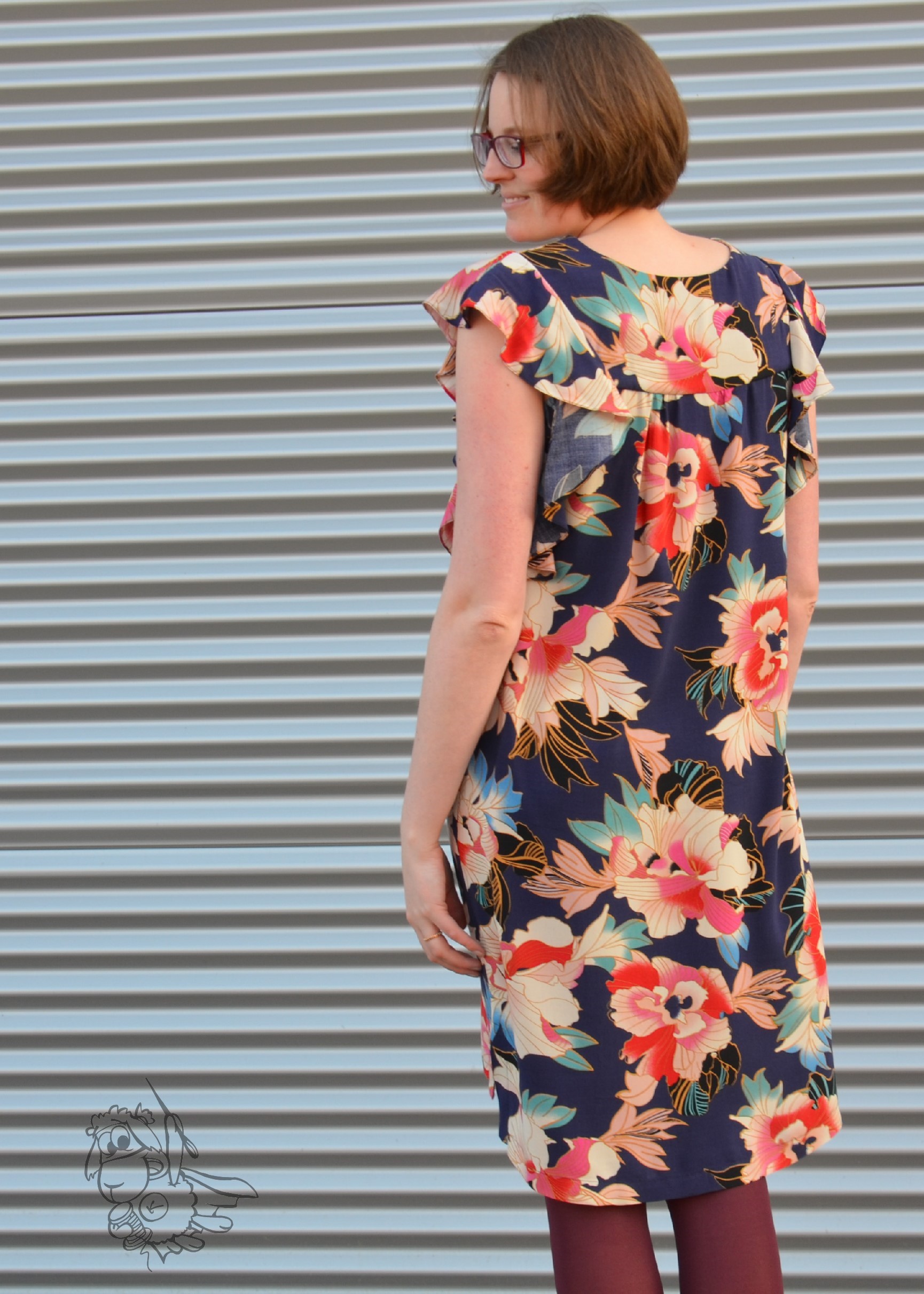 Mein Farrah habe ich um 8cm verlängert, damit das Vorderteile eine Handbreit über dem Knie endet. Durch den Saumverlauf ist es hinten dann in der Kniebeuge – ziemlich perfekt diese Länge. Dieser geteilte und höhenversetzte Saum ist so ein tolles Detail! <3
I lenghtened the dress bei 8cm so that the front hem is one Hand above my knee and the back hem is touch my knee – perfect length for me and I love love love this mitered hem! <3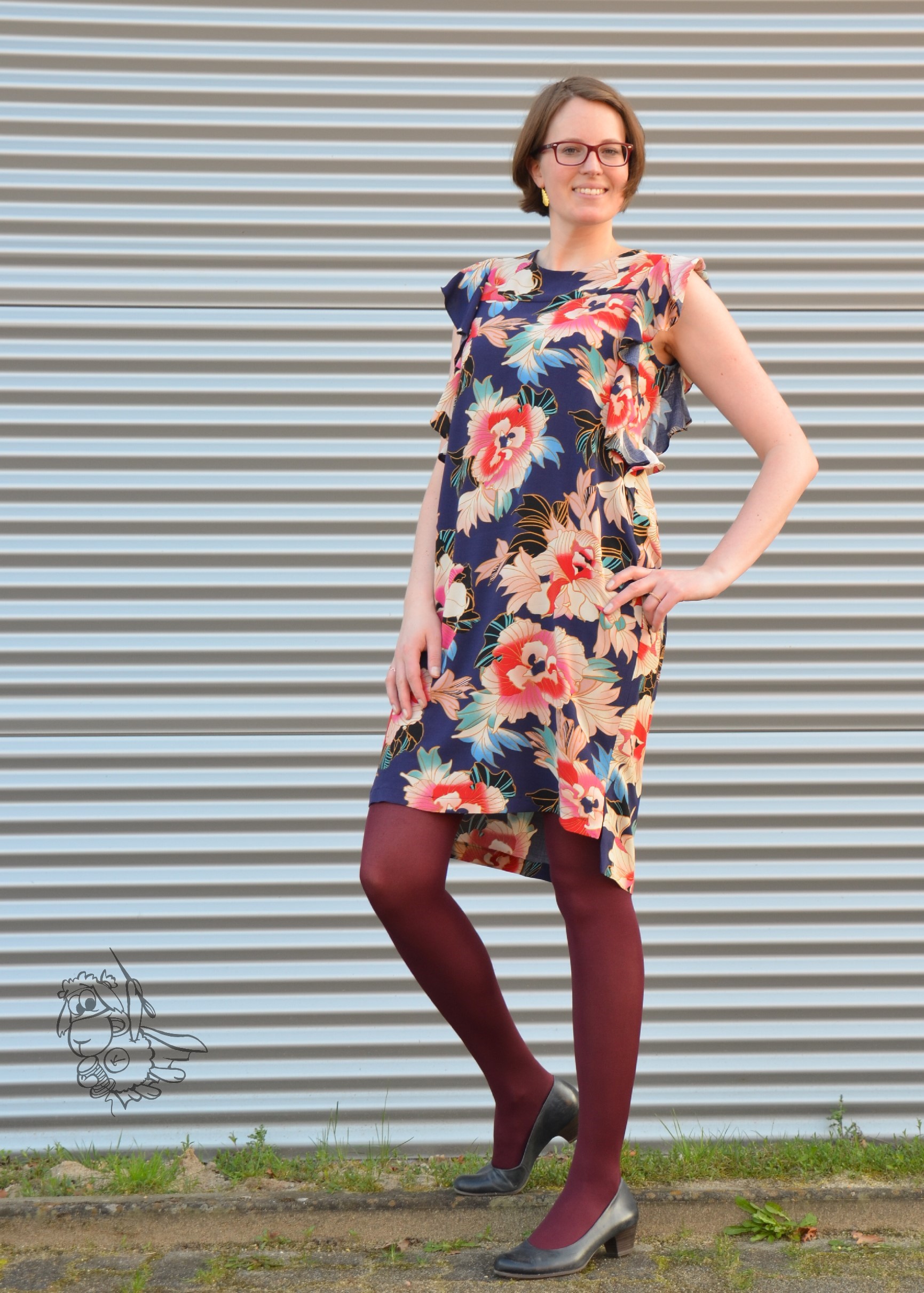 Bevor ich diesen Post gleich beende, gibt es noch ein paar abschließende Worte (irgendwie fiel mir der Post ja diesmal einfacher auf englisch… tsss) Farrah ist variabel und gibt jedem die Chance sein persönliches Farrah Kleid oder Top zu nähen. Die Versionen sämtlicher Testerinnen sind allesamt einmalig und wunderschön. Schaut mal bei Gabrielas Testerrunde vorbei (hier und hier (Samstag kommt die nächste Runde)) und sucht euren persönlichen Favoriten. Ich zum Beispiel liebe die Version von Jill – kneesocksandgoldilocks ( Überhaupt sind die Kleider die sie aus Riflepaperandcostoffen näht allesamt einmalig schön <3)
Some finalising words: The Farrah Dress or Top gives you the Chance to create a versatile and awesome looking dress or top which suits you and your personality. Each version of all this great pattern testers turned out so beautiful and everyone is outstanding and unique! Go and have a look at Gabrielas tester tour for the Farrah which is inspiring you most (here and here (next one will follow saturday)). One of my favourites is the Farrah from Jill – kneesocksandgoldilocks (I love her riflepaperandco-dresses she is showing on Insta <3)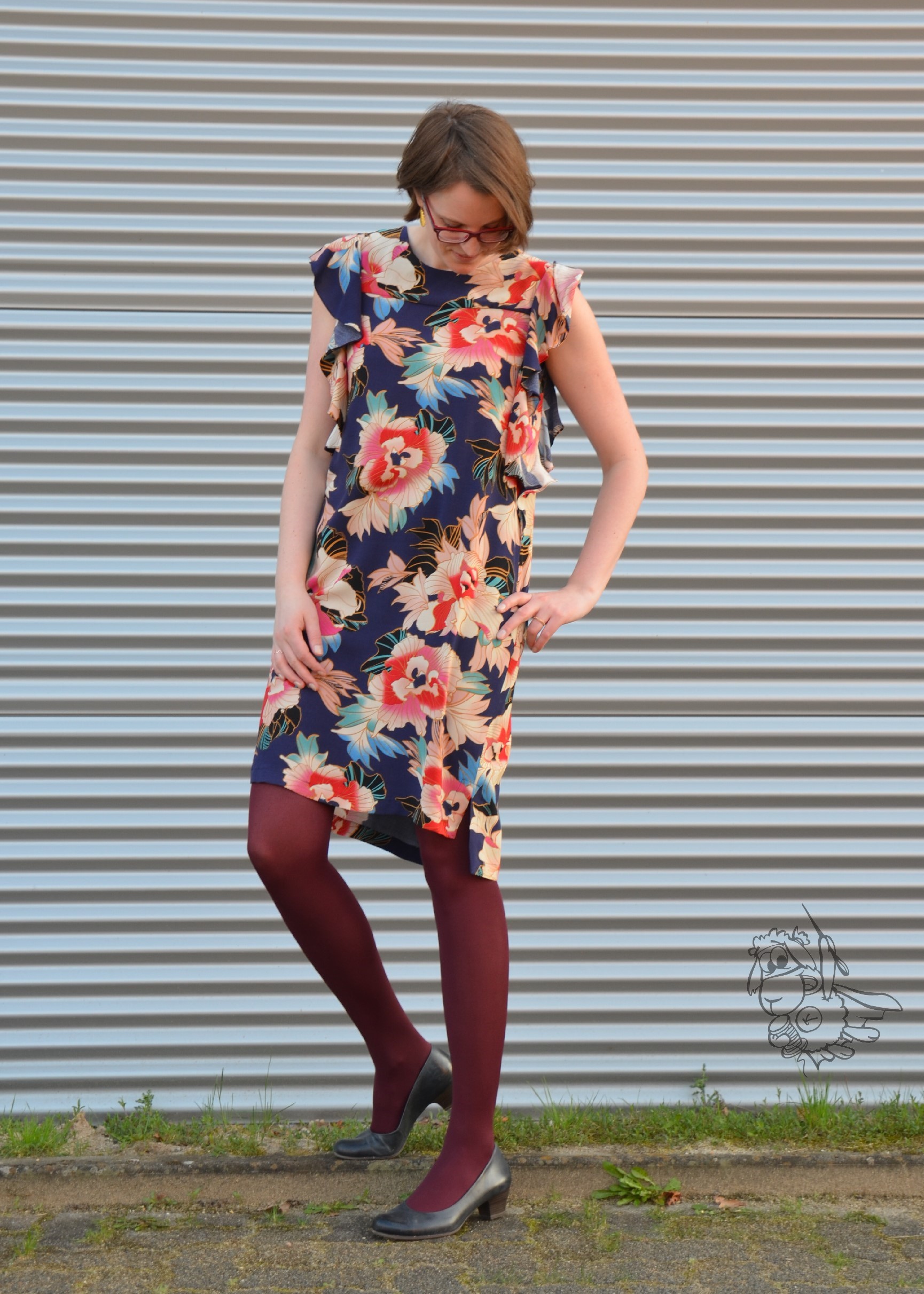 Ob ich ein zweites Farrah nähe? Ja, mir hat es die Topversion total angetan mit der Rüsche vorne und ich überlege gerade, ob ich es aus bordeauxfarbener Viskose oder aus diesem Stoff von Rifle Paper Co?
If I will sew another one? Yes… I have already prepared the Top Version with  the front ruffle – I have just to decide which fabric I will take… bordeaux red? Or with this Rayon Les Fleurs from Rifle Paper Co? Any idea?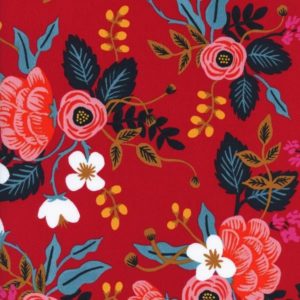 ⚓
Stoff: Viskose von Stoff & Stil
Schnitt: Farrah  by Chalk & Notch  – wurde mir zum Testen zur Verfügung gestellt bis zum 17.4. noch zum Einführungspreis
verlinkt bei RUMS